Parliament passes investment act
After months of debate and herding of cats, the House of Representatives' general assembly passed yesterday the Ismail government's Investment Act in a plenary session, Al Borsa reports. President Abdel Fattah El Sisi still has to sign off on the law and its executive regulations — which Sahar Nasr had said would take no more than a month to draft after the bill passed — must be issued before it comes into full effect. More details are available here
Egypt reaches staff-level agreement with IMF over the release of second tranche of funding package
Egypt is now just a few signatures away from receiving the second tranche of its USD 12 bn loan from the IMF,after the delegation assessing the country's economic reform progress gave it a clean bill of health on Friday. The IMF's executive board will now have to sign off on a staff-level agreement announced Thursday to disburse the USD 1.25 bn tranche, which Egypt Mission Chief Chris Jarvis signed with the government, according to a "This agreement is a vote of confidence by the IMF staff in the continued implementation of the Egyptian authorities' program," Jarvis said in the statement, praising decisions including the float of the EGP, the implementation of the value-added tax, and subsidy reforms. It remains unclear when Egypt is to receive its funds, but chatter says sometime in June. More here.
Interview: Hani Berzi, Chairman and CEO, Edita
You know a company and its brands have enduring credibility with consumers when the only CEO our resident nine-year-old knows is "the man who makes Todo Bombs. They're the best — when you let me have one." Hani Berzi began his career in 1986 at his family's snack food business before going on to create Edita, which he's transformed into a publicly traded corporation that is both Egypt's largest snack food maker and a burgeoning exporter. Berzi is a man who knows his numbers, but we were most impressed by his laser focus on strategy and blunt assessment of strengths and weaknesses across the economy, including his own organization's. You can find edited excerpts from our conversation here.
More than 60% of Enterprise readers see business conditions improving -Poll
The results of the 1Q2017 Enterprise Reader Survey are out. In a nutshell:
You have better access to FX than in 4Q2016;
Almost 40% of you say 1Q was a good time to do business in Egypt — and almost 40% of you think the opposite;
Nearly 15% of your companies gave raises of 20% or more — and nearly 25% of companies gave no raises in the first quarter;
The biggest issue facing your business today: Inflation, with 50% of all respondents tipping it as their biggest challenge, followed by the difficulty of finding and retaining talented staff;
More than 60% of you see business conditions improving in the second half of the year — and over 42% of you are putting your money where your mouths are, saying you'll increase your investments in Egypt;
The complete results are available here.
The bond market suggests Egypt deserves a credit upgrade
Egypt's performance on the bond market merits a credit upgrade, Ahmed Namatalla and Ahmed Feteha write for Bloomberg. "The nation's debt has had an implied rating of B2 or better for almost three months, according to Moody's Analytics, one level higher than its official grade." Egypt's current credit rating at Moody's Investors Service is B3, six levels below investment grade, similar to its B- score at S&P Global Ratings. The nation is rated one notch higher at Fitch Ratings. You can read more here.
Egypt was the most-targeted nation for inbound M&A in 2016
2016 wasn't a bad year for Egypt M&A, ECM flow. With the headwinds presented by an exceptional spread between official and parallel market exchange rates for most of the year, last year was never going to be the same type of banner year for Egyptian merger, acquisition and initial public offering activity as was 2015. More details here.
Egypt is Renaissance Capital's top pick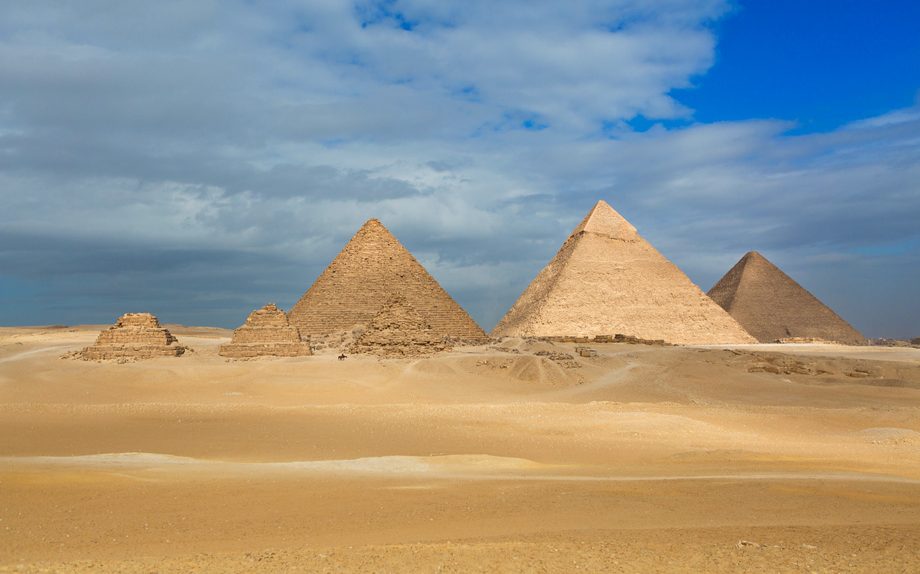 Egyptian assets are Renaissance Capital's top pick: Egypt is now reaping the rewards of the EGP devaluation, according to Rencap's Global Chief Economist Charles Robertson. He says the weaker EGP "should spur exports and encourage foreign direct investment over the next few years." Robertson told Bloomberg "Egypt is one of the most interesting stories in emerging markets right now for any investor anywhere … There is an investment opportunity in Egypt now that's as good as it was in South Africa when the rand was 16 to the [USD] a year ago." Speaking on the sidelines of Rencap's Egypt conference, Robertson said even with the risks in terms of regime change, the cheap EGP makes it already priced-in and if there is a change, what is more likely is that Egypt "becomes a little bit more like a Turkey or a Russia or a Malaysia, where Parliamentary elections do happen, more parties can compete in them, but it's not full democracy."
Interview: Raouf Ghabbour, CEO, GB Auto
Raouf Ghabbour is one of our favorite people. Brilliant, passionate and creatively (and wonderfully) profane when called for, he is the distillation of all that makes a great entrepreneur. He's at ease with cross-border negotiations, has repeatedly proven his ability to deliver greenfield projects, and built a business in an active war zone (he's the Hyundai distributor for Iraq). But his favorite business tool? That would be the old-fashioned calculator that literally sits at his right hand.
Ghabbour, who began his career in his family's automotive business and made his name in its tire division, has transformed his company from a one-trick pony — at the time of its IPO, it was (and remains) the sole Egyptian assembler and distributor of Hyundai passenger cars — into a diversified group that assembles, manufactures and distributes cars, buses, trucks, motorcycles, three-wheelers (tuktuks), tires and more in partnership with global OEMs.
Whether it's building the region's the first fully robotic paint shop or launching a greenfield financing arm that works with everyone from the largest of corporations down to the humblest tuktuk driver, GB Auto has proven it can execute on its founder's strategy. You can find edited excerpts from our conversation.
Egypt scores big on Eurobond sale
The details of Egypt's eurobond issuance are out: Egypt successfully priced a USD 4 bn multi-tranche international bond issuance consisting of USD 1.75 bn five-year, USD 1.0 bn 10-year, and USD 1.25 bn 30-year notes. BNP Paribas, the joint bookrunner and lead manager on the issuance, said the transaction was 3.1x oversubscribed with a total order book in excess of USD 12.25 bn. Investor distribution was balanced between investors in the Americas and Europe across tranches with the remainder going to Middle East and Asian investors. BNP Paribas also said the 10-year tranche was priced flat to Egypt's existing curve with "negligible new issue premium." The transaction is largest ever bond issuance out of Africa and also the continent's first triple-tranche bond issuance. You can read more here.
Balance of payments registers a surplus of USD 7.0 bn in first half of the year
Egypt records a balance of payments (BoP) surplus of USD 7.0 bn in 1H2016-17, up from an overall deficit of USD 3.4 bn registered a year earlier, according to the central bank's BoP report. The central bank points specifically to 2Q2016-17, which saw the EGP flotation, and registered USD 5.1 bn of the BoP surplus recorded in the half-year period. The current account recorded a deficit of USD 9.6 bn, wider that the USD 9.4 bn registered in 1H2015-16, as it is still being held back by the performance of the tourism sector in the six-month period. The silver lining is that tourism revenues increased by 8.9% y-o-y in 2Q2016-17 in a proportional increase with tourist nights spent in Egypt. Also improved in 2Q2016-17 are remittances inflows, which grew by 35.6% compared to 1Q2016-17 and by 11.9% y-o-y.